Battling Ropes are a great way to get a total body workout and burn a ton of calories.
I am beginning a new video series called The High Octane Dad.
I thought I'd start the series off by explaining the different types of Battling Ropes available and give my recommendations if you were looking to use them during your next workout OR as a great addition to a home gym.
I thought I'd also explain and show a few different types of full-body exercises you could do either at the gym or at home with Battling Ropes.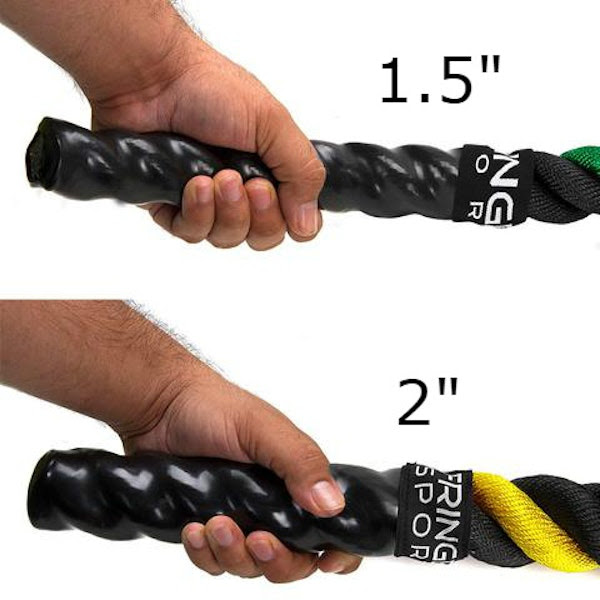 For bigger individuals and for anyone looking to build grip strength, I'd recommend the 2″ Rope.
I'd break diameter down like this: 
Kids: 1 to 1.5-inch rope
Women: 1.5 to 2-inch rope
Men: 2-inch rope or above
The rope length is primarily the resistance of the rope.  Obviously the shorter the lighter and the longer the heavier.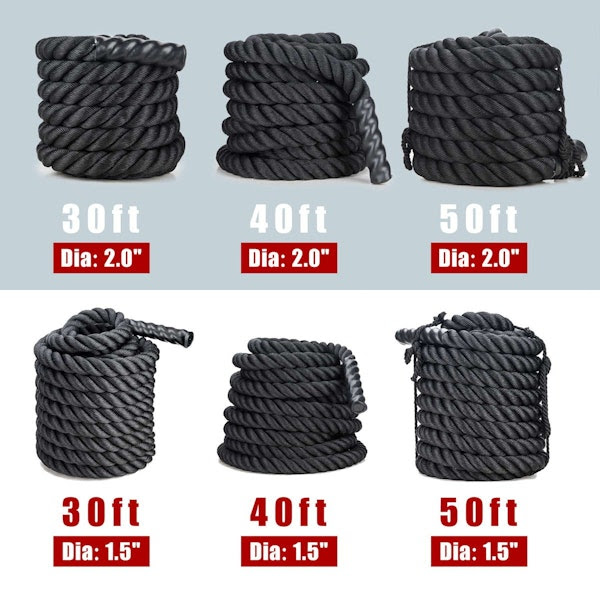 If I had to buy just one rope I'd probably get the 40-footer.
It's universal and could be used for some kids, most women and all men.
I'd break the length down like this:
Kids: 30 to 40 feet
Women: 40 to 50 feet 
Men: 50 feet or more
Since this is a brand new video series, I need your help!
Please click here to watch the video and Subscribe to the channel.
YouTube is tricky!
For a new YouTube channel the 'Powers that be' favor videos that have:
Many views in the beginning

A longer Watch Time

Many Thumbs Up Likes

Comments
I want to continue to make in-depth coverage of many interesting aspects of fitness, food and family so I appreciate your support!